Planning a visit to The CJM?
Learn more
about our COVID-19 health and safety guidelines.
The CJM is world-renowned for its innovative exhibitions and programs. The Museum is also home to a vibrant community—a place where you can feel inspired as you encounter thought-provoking contemporary art and diverse perspectives alongside people of all backgrounds and generations. Lend your support to a welcoming, creative space where culture, history, art, and ideas thrive.
Andria Lo
Join a diverse community of individuals who share your passion for contemporary art and new views on Jewish culture. Membership at The Contemporary Jewish Museum grants you access to an exciting array of contemporary art, music, film, and educational programming. Enjoy unlimited free admission to exhibitions, Members' Opening Celebrations, exclusive events, and discounts on Museum Store items.
Your charitable contribution allows The Museum to present contemporary art and culture to a diverse community, and ensures its future as a lively center connecting art, people, and ideas for generations to come.
With Corporate Circle Membership, your company will increase both customer and employee loyalty while enhancing name recognition and company reputation. Ensuring our corporate partners receive broad recognition for their support while meeting their corporate social responsibility goals is a high priority. Corporate gifts directly support The Museum's education programs, providing FREE opportunities for learning and creativity for schools groups, families, and teens.
For more information regarding The CJM Corporate Circle Membership, please contact Rachel Breuer, Event Stewardship and Corporate Relations Manager, at 415.655.7843 or rbreuer@thecjm.org.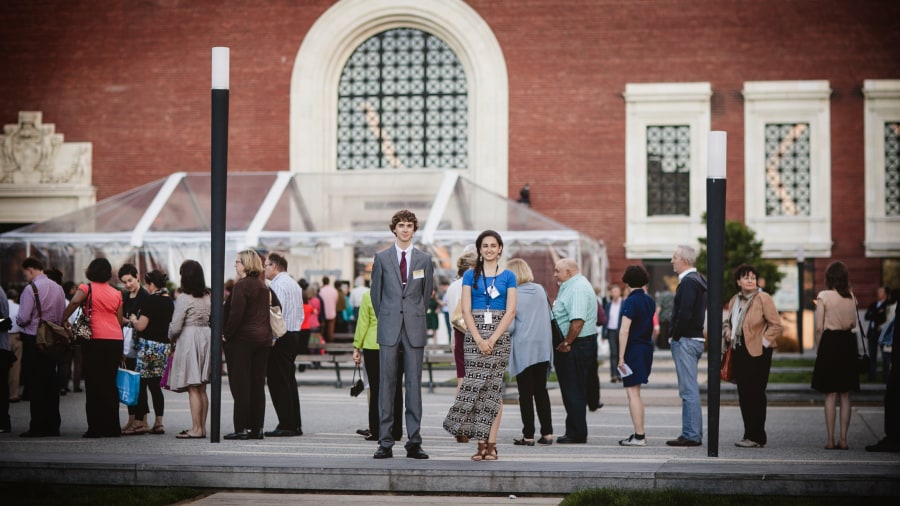 The CJM's passionate and talented volunteers provide vital support by assisting with special events, educational programs, front-of-house operations, and administrative tasks in The Museum offices, or as Community Docents. Volunteer today to play a key role in bringing CJM exhibitions and programs to life!