levi strauss: a history of style
Gary Sexton Photography
Using the invention of the blue jean as a lens through which to view nineteenth- and twentieth-century America, this exhibition follows Jewish immigrant Levi Strauss's journey from Bavaria to California and the popularization of blue jeans into the present. Our educational resources for the exhibition, including short videos, a teacher resource guide, and a guided art-making project, explore the history of San Francisco through primary source material.
predicting the past: zohar studios, the lost years
Impart Photography
Photographer Stephen Berkman, fascinated by Victorian culture and technology, works with early photography tools to create intriguing installations that challenge our ideas of past, present, and future. Merging art, science, and magic, this exhibition's mysterious photographs explore both Jewish life and the state of scientific understanding over 100 years ago.
ADVENTURES IN ARCHITECTURE
The CJM is housed at the site of a former power station, originally built in 1881, that survived the 1906 earthquake and went on to power San Francisco back to life. Architect Daniel Libeskind built upon this foundation using whimsical angles and hidden Jewish symbols to create an intentional space that houses contemporary art, culture, and ideas. Today, the history and purpose of the old substation has been recharged with the art of contemporary life.
Bearing witness to the Holocaust through primary source material, including live survivor testimony, is vital. As global citizens, it is our duty to recognize the dangers of bigotry, unchecked hatred, and racism, and to connect the lessons of the past to our choices today.
More opportunities for your students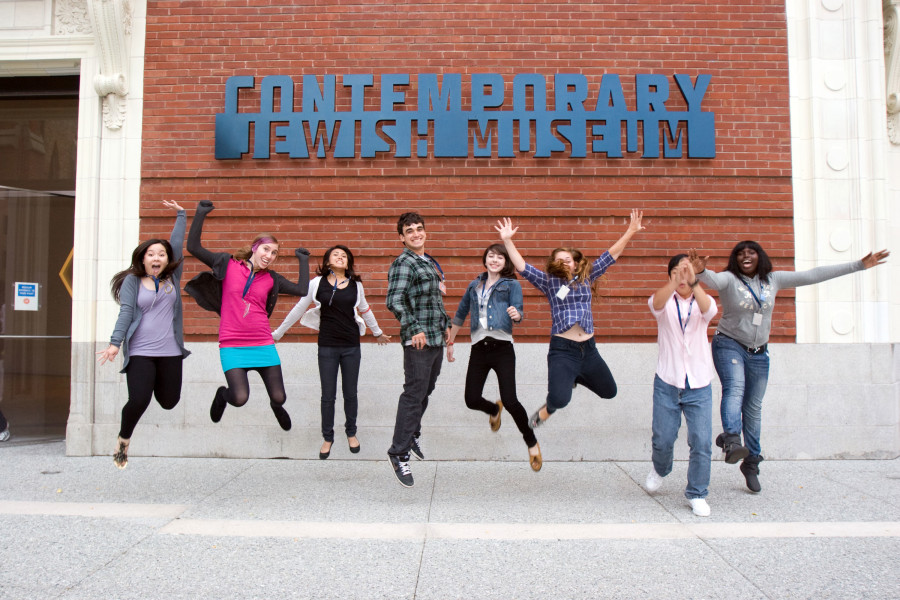 The Teen Art Connect (TAC) Squad is a teen meet-up group that gives teens a behind-the-scenes look at a world-class museum and access to artist-led programs. The TAC Squad offers many virtual programs for teens this year, including virtual studio visits with artists and art-making sessions. All teens are welcome to join.
Teens are also invited to participate in this year's online audio exhibition What We Hold. The program includes attending expert-led workshops on storytelling, interview skills, and audio editing through the fall, after which teens will record and submit their own work in December. Check out last year's exhibition here and email teens@thecjm.org if you're interested in participating.
The CJM offers professional development workshops for educators on a variety of topics including teaching the Holocaust, cultivating a welcoming classroom, techniques for student bookmaking, California history, Jewish culture, and exhibition-related content. Browse our recorded workshops below, or check our events page to find upcoming workshops.